Xenophobic violence broke out in the South African city of Johannesburg, resulting in a destruction of shops and widespread looting.
The violence broke out  in suburbs south of Johannesburg's city centre on Sunday and later spread to the central business district on Monday. The violence destroyed more than 50 foreign owned shops and business premises.
Cars and properties were torched.
The attacks came ahead of the beginning of the African edition of the World Economic Forum in Cape Town on Wednesday and before the state visit of President Muhammadu Buhari of Nigeria, a country whose nationals have been affected, next month.
The government of Nigeria said, "The continuing attacks on Nigerian nationals and businesses in South Africa are unacceptable … Enough is enough. Nigeria will take definitive measures to ensure safety and protection of her citizens."
The violence targets migrants from other African countries in some of South Africa's poorest areas.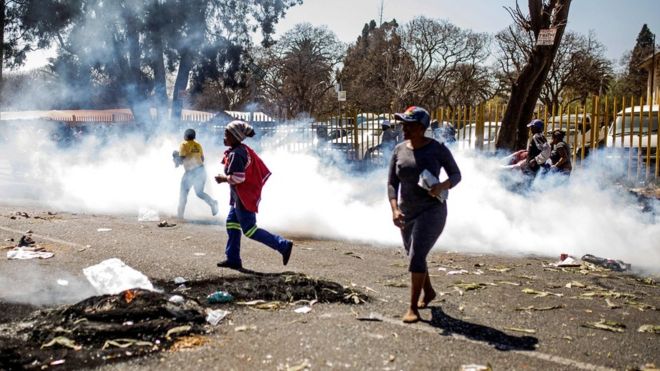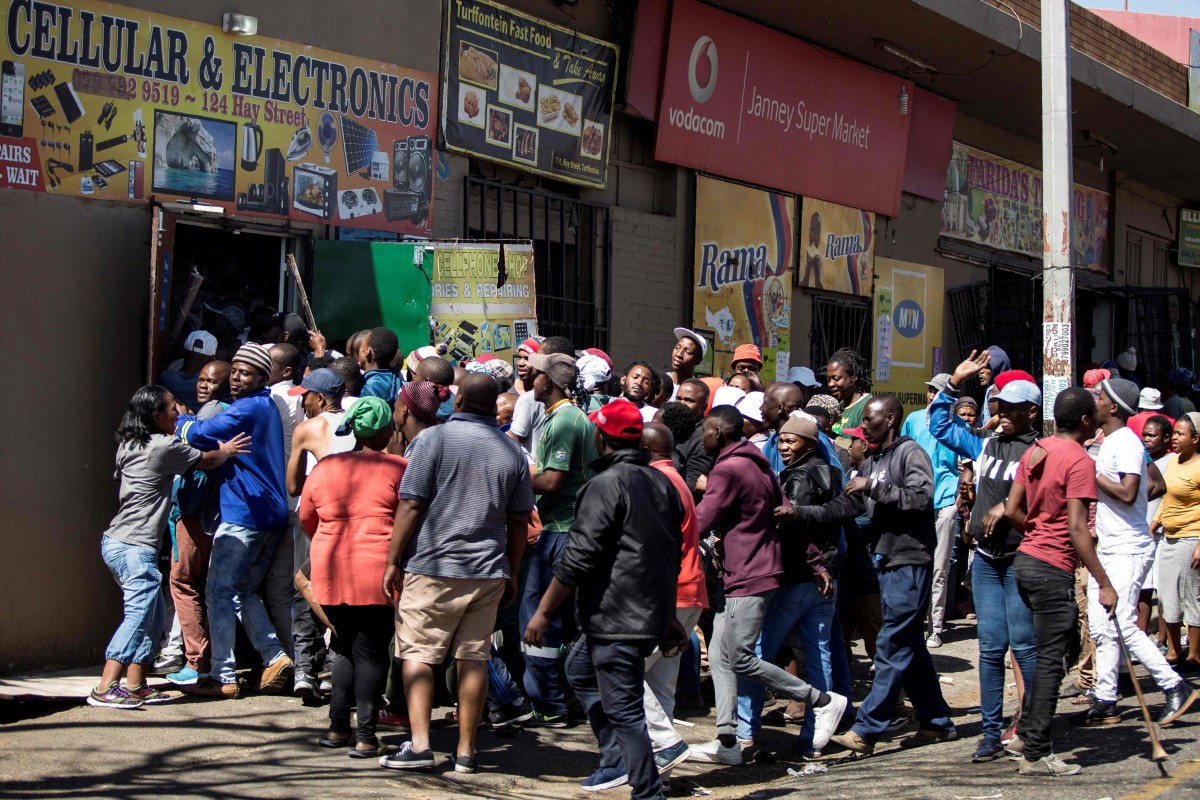 In 2008 about 60 people were killed and over 50,000 forced from their homes and in 2015 seven people died in violence. Migrants are seen as competition for scarce jobs and government services.
Zimbabweans, Mozambicans, Nigerians, Bangladeshi and Pakistani immigrants have previously been the target of the violence. Zambia warned its truck drivers, many of whom drive goods south to the South African port of Durban, to stay out of the country.
---
Source : Various
---