Satellite images show the large scale destruction created by Hurricane Dorian in parts of the Bahamas.
Dorian which was a Category 5 storm when it hit the Bahamas last week and then stalled over the northern Bahamas for days before continuing on its path.
The hurricane claimed at least 40 people lives, but the Bahamas officials say that hundreds, or even thousands are missing.
Satellite images from Maxar Technologies show the damage to several parts of Marsh Harbour on Great Abaco Island, which suffered a direct hit from the storm.
The images from before the hurricane were taken on October 25, 2018, and the photos after Dorian hit were taken on September 5.
Green Turtle Cay off Great Abaco Island:
Marsh Harbour on Great Abaco Island:

Leonard Thompson International Airport on Great Abaco Island:

Marsh Harbour on Great Abaco Island:
Meanwhile, Hundreds of Hurricane Dorian survivors have fled the Bahamas as thousands more anxiously await evacuation from the devastated islands. With aid efforts under way, many survivors complained of "chaotic" and slow evacuations.
Bahamian Prime Minister Hubert Minnis, speaking to survivors at the port in Abaco, called for calm and promised more free transport.
Even though Helicopters, planes and boats were deployed they couldn't do much due to severe flooding.
According to the UN, at least 70,000 Bahamians are in need of immediate humanitarian relief after their homes were destroyed by the hurricane. The islands have a population of about 400,000.
The PM and his government have been criticised for the speed of their response to the humanitarian crisis.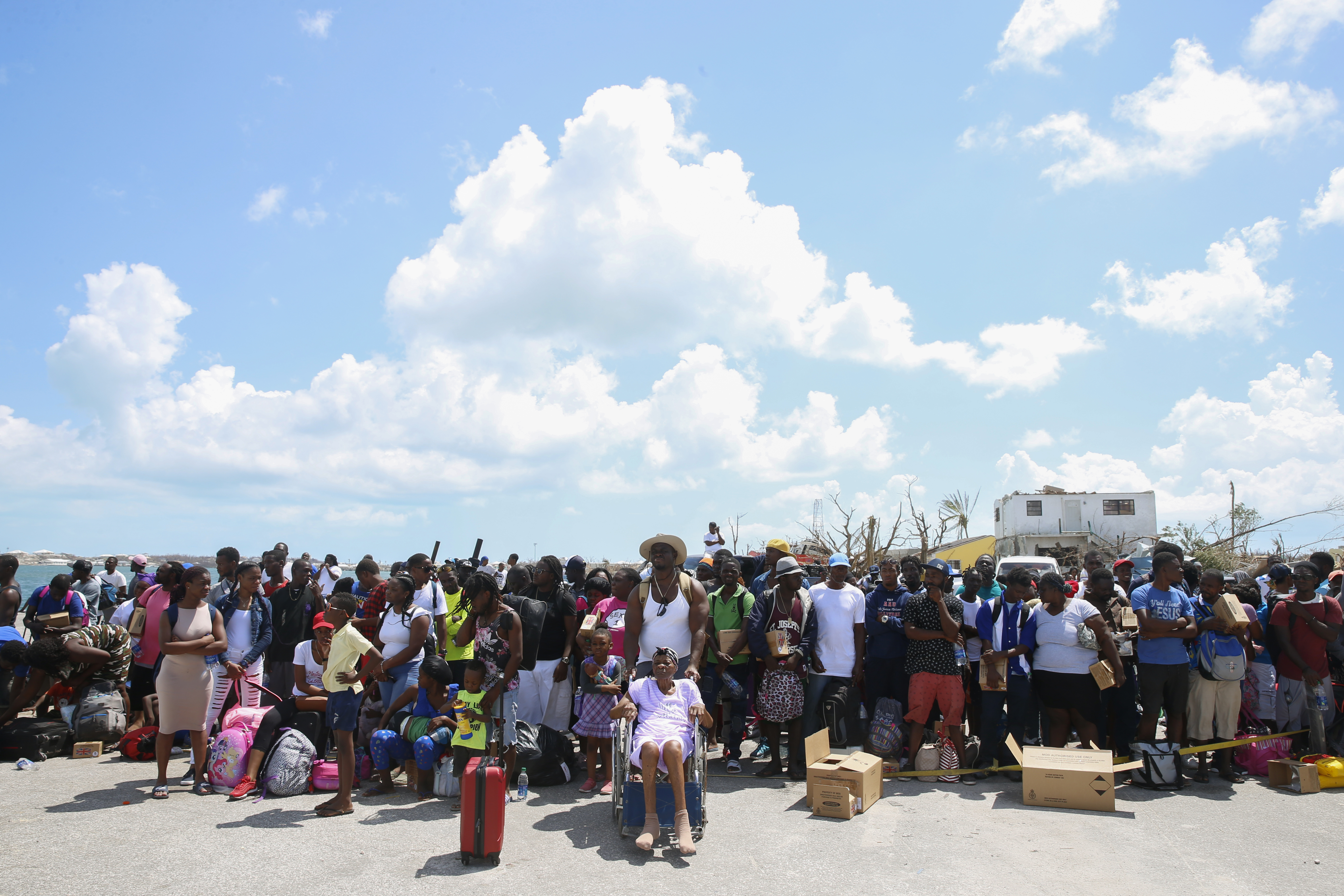 ---
Source : Various
---