Hong Kong police fired tear gas at pro-democracy protesters after petrol bombs exploded at a downtown bar district of Wan Chai during the tenth weekend of the protests in the city.
In Wan Chai two petrol bombs were thrown, setting fire on the streets, while tear gas volleys and advancing riot police forced protesters to flee.
Demonstrators are demanding the resignation of the city's leader Carrie Lam, democratic elections, the release of those arrested in earlier protests, and an investigation into police use of force against the protesters.
Banners at the rally in Victoria Park read "Give Hong Kong back to us" and "Withdraw the evil law," the latter a reference to an extradition bill that was the original spark for the protests.
Protesters took over streets blocking traffic and setting up another night of showdown with riot police as they chanted: "Liberate Hong Kong, revolution of our time."
Police called the protests march an "unauthorised assembly" and deployed tear gas after bricks were hurled at them.
Protesters used metal fencing and plastic ties to construct makeshift barricades and block the road near the local police station, shining blue lasers at the building as officers held up a flag warning the crowd to disperse.
Nearby, protesters wearing gas masks gathered outside a police station in Cheung Sha Wan, as officers wearing protective gear looked down at them from a tall wall around the station.
Across Victoria Harbour, a large group of mostly young protesters marched down the middle of Hennessy Road, a main shopping drag in the Causeway Bay area, as a rally was held in nearby Victoria Park.
Many wore face masks to shield their identities, and a few had helmets. Others just carried backpacks over the black T-shirts that have become their uniform.
At the same time, a more subdued protest sat-in at the Hong Kong airport for the third straight day.
The protest movement has been seen as the biggest threat to Beijing's rule of the semi-autonomous Chinese city since its handover from the British in 1997.
The city's Beijing-appointed leader Lam has ruled out granting the protesters' demands.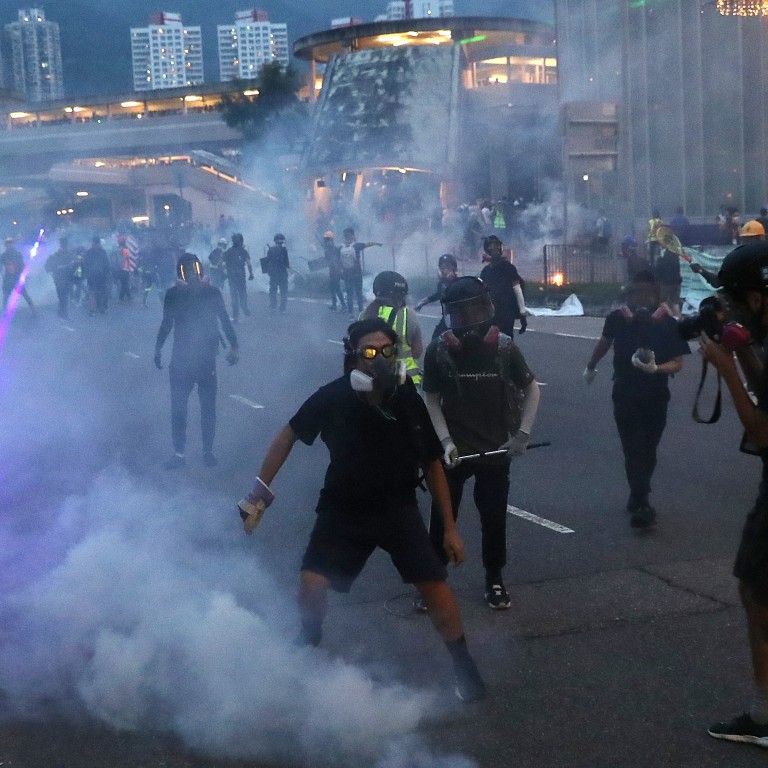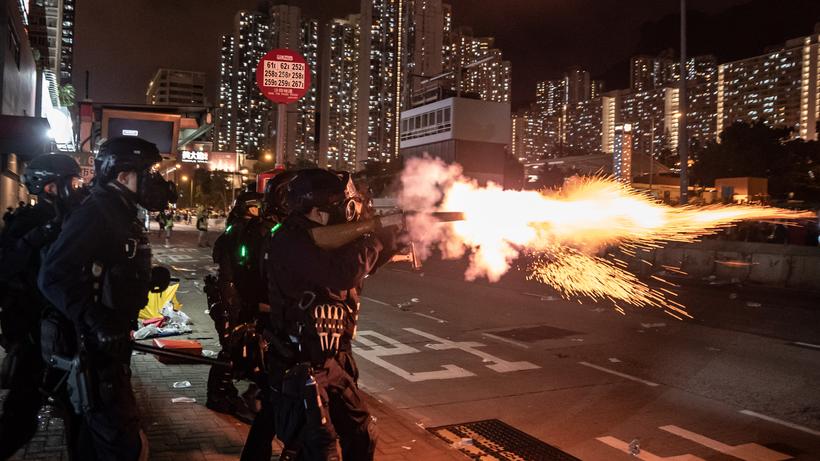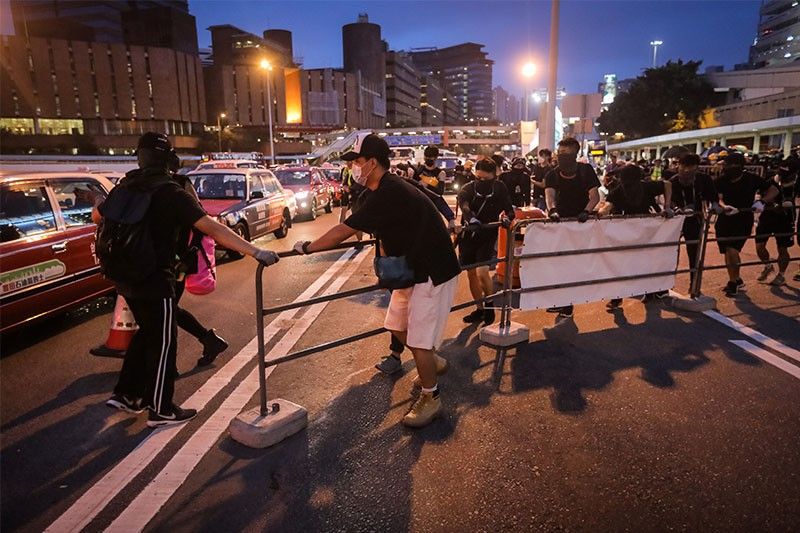 ---
Source : Various
---