Pilot of Belgian air force F-16 fighter plane was caught on a high voltage electricity line after ejecting from a jet in north-western France.
The plane came down near the Pluvigner, and both pilots ejected from the plane near Lorient in Brittany.
The pilot trapped on the power line was retrieved and both pilots are said to be safe.
The power line was high voltage at 250,000 volts.
Belgian media reported that it was a practice flight, from Florennes in the Belgian province of Namur to a French airbase at Lann-Bihoué.
Pictures showed a parachute dangling from a power line near a large pylon. Other photos appeared to show black smoke billowing from the nearby area and a damaged roof on one home.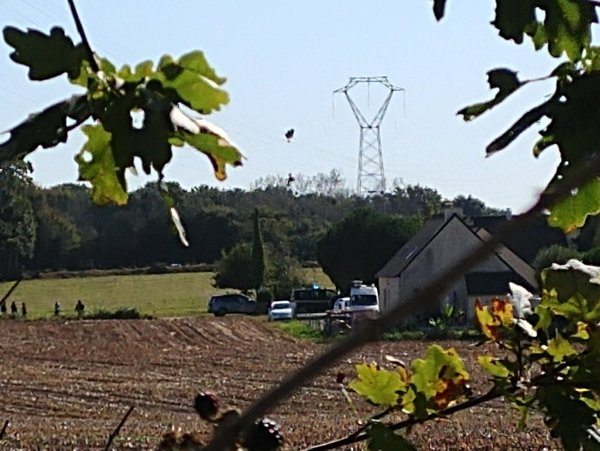 ---
Source : Various
---