Pro-democracy protesters in Hong Kong clashed with riot police on Sunday, the 15th weekend of mass protests.
Thousands of people streamed down a six-lane roadway in downtown Hong Kong as police tried to repel the protesters with blue-dyed liquid fired from a water-cannon truck, rubber-coated bullets, bean-bag rounds, and tear gas.
Angry protesters hurled petrol bombs into the government headquarters, torching another vehicle carrying a water cannon that was parked inside the fortified compound.
At least one metro station went up in flames by arson and shops were also targeted.
Before the confrontation protesters marched through downtown chanting "Stand with Hong Kong" along with their demands from the government.
Banners read "President Trump, Please Liberate Hong Kong".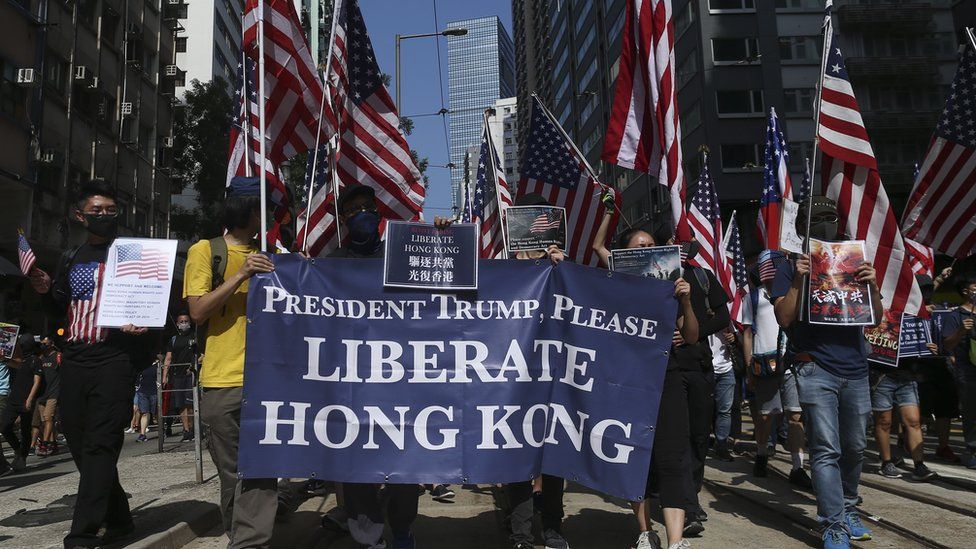 Others held up posters of a swastika composed of yellow stars mimicking those on the Chinese national flag, the new emblem dubbed #Chinazi by some protesters.
The mass protests engulfed Hong Kong for more than three months which initially triggered by a now-scrapped extradition bill. Over time, the protesters have extended demands asking for more democratic rights from Beijing.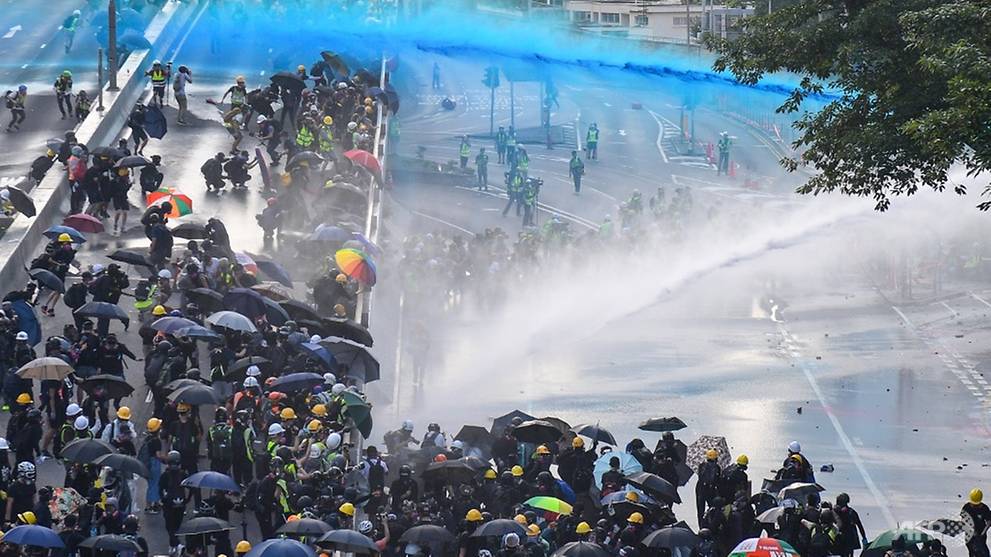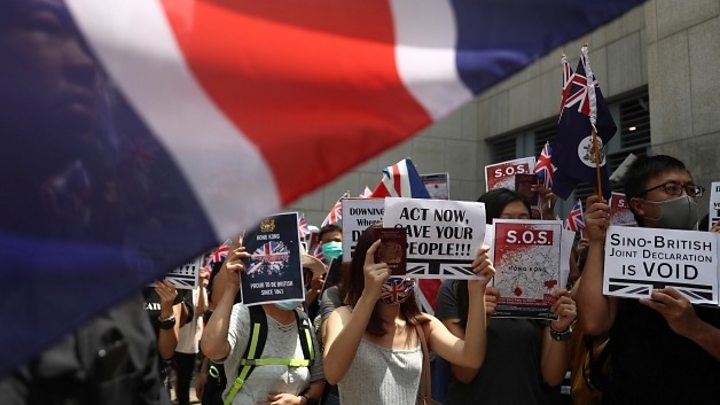 ---
Source : Various
---