Vikram, the moon lander which separated from India's spacecraft Chandrayaan 2 on Monday, inched closer to the lunar surface today after a manoeuvre that lasted four seconds to lower its orbit further was completed successfully.
Indian Space Research Organisation (ISRO) in a statement said:
"The first de-orbiting maneuver for Chandrayaan-2 spacecraft was performed successfully today (September 03, 2019) beginning at 0850 hrs IST as planned, using the onboard propulsion system. The duration of the maneuver was 4 seconds.
The orbit of Vikram Lander is 104 km x 128 km. Chandrayaan-2 Orbiter continues to orbit the Moon in the existing orbit and both the Orbiter and Lander are healthy.
The next de-orbiting maneuver is scheduled on September 04, 2019 between 0330 – 0430 hrs IST."
The Chandrayaan 2 mission is India's second effort to send a probe to study the Earth's Moon. The mission has a orbiter and a lander that consists of the rover that will move on the lunar surface for around 14 Earth days.
According to ISRO the mission would also shed light on a completely unexplored region of the Moon, its South Pole. The mission is expected to help and give a better understanding of the origin and evolution of the Moon by conducting detailed topographical studies, comprehensive mineralogical analyses, and a host of other experiments on the lunar surface.
Chandrayaan-1 discovered the presence of water molecules on the Moon and new rock types with unique chemical composition.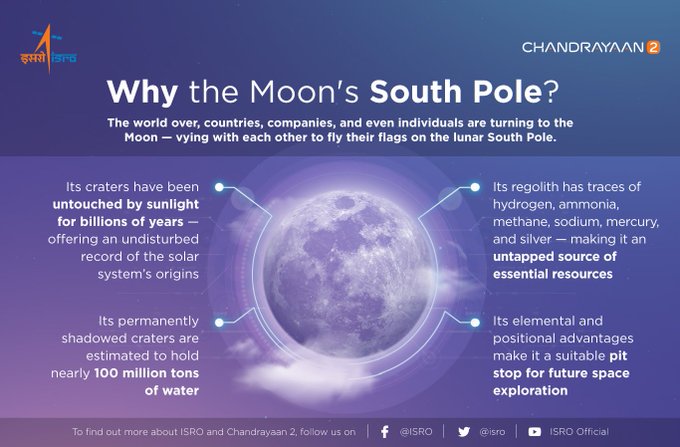 ---
Source : Various
---